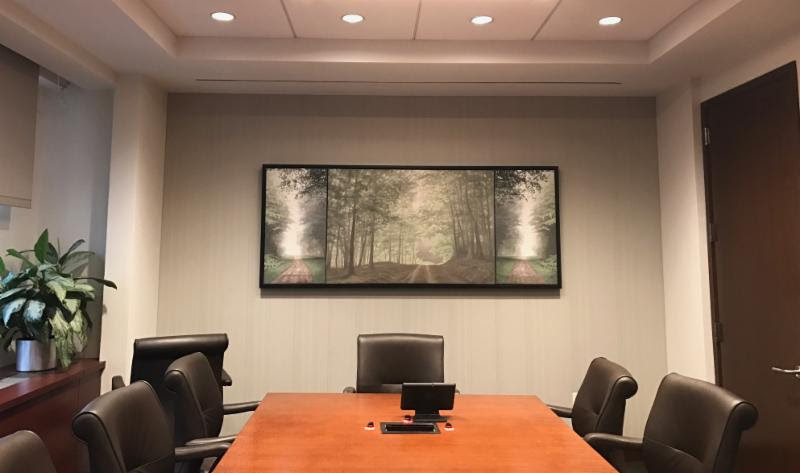 "Foretell" by Michele Harvey
Dear Friends,
I wanted to send you a quick hello and share some exciting news. I just returned from three wonderful weeks in NYC. Besides seeing Hamilton (yes it is as good as everyone says), I heard some fabulous music, saw some great art and met some wonderful new artists whose work you will be seeing at the gallery next season. I also went to the march in DC, which at the time was extremely uplifting.
The true excitement was that Rice Polak Gallery had the absolute pleasure of providing artwork for Charlesbank Capital Partners and their newly renovated office space in midtown. I placed a number of pieces of art in this elegant and tasteful space. Have a look at a few of the paintings in their new home.
Perhaps you have a project in your home or office that you need help with? I can help with artwork assessment & procurement, installation and delivery.
Drop me a line or give me a call and we can discuss all of the ways that Rice Polak Gallery can be of assistance with placing and installing artwork.
All the best,
Marla